Our enterprise is one of the members of the corporate group "Kemal DEMİRBAŞ", which was founded in 1987. Since the very first day we established, we continue our business with the trademark "Sun Pigment" in "Iron Oxide Pigment" sector.
We have the proper pride to be at top, particularly in concrete market, keeping meticulously our mentality of "Highgrade Product and Quality Service", which are our basic principles.
For the purpose of contributing to the development of the concrete industry, in which we are working intensively, we have put a variety of "Plastic Moulds" on the market since 2001, that are used for decorative stone production and produced to overcome all the deficiencies of the sector. The intense interest, shown by you -our dear customers- in our "Plastic Mold" products, has given us a great happiness.
Usage of the good machine, accepted as one of the basic terms of a quality manufacturing, is our starting point. Based on this idea, we design and produce "Sun Decorative Stone Production Machines". Their high quality and functionality satisfy our customers, who are using them for their decorative stone production and thus, it gives us a great pleasure.
We also accepted among our tasks, to provide with the best economic conditions the best of "Sunx Concrete Admixtures" and "Sunx Mould Oils", which are used for producing quality concrete. We are joyfully following the great success of them under the trademark "Sunx Construction Chemicals".
THANKS
---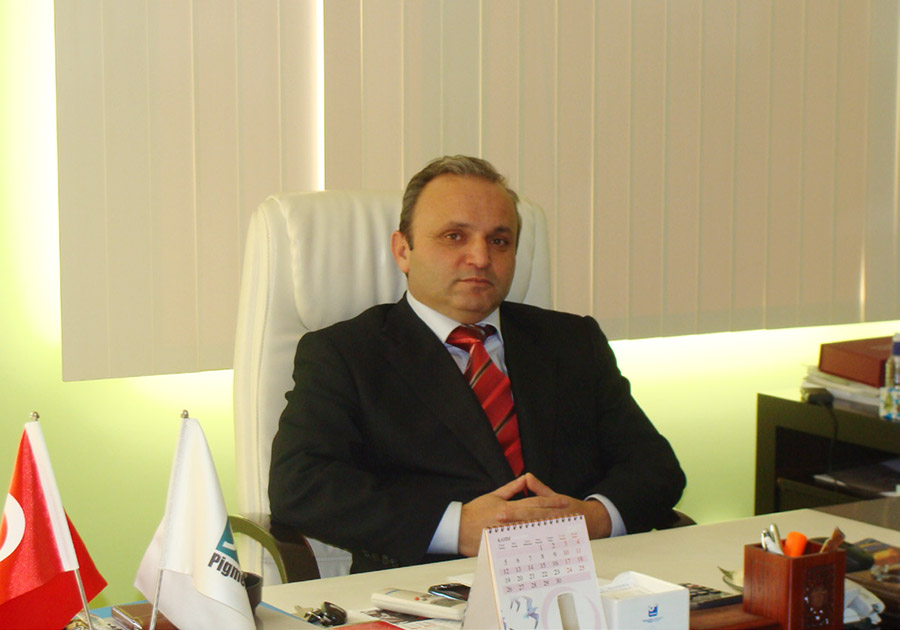 There are many enterprises in the world of economy, each of them works in a specific branch of its choice and achieves things. However, only a few of these enterprises do the really "best" jobs.
We, since the very first day, determined our goal as to be a "Leader" bringing forward innovations in our sector, be good "Example" with our activities, and the one who is be "Followed" with our achievements. In order to fulfil our aims, our vision is to be "Customer-Oriented", To produce "Good Quality Products", to provide our customers "unlimited support following the sales", And always to be "Honest in Trade". We saw and used the valuation of our earnings as a benefit of "Ours, Our Customers, Our Country and the World". In whatever position we are today, we know that we achieved it thanks to the support of our customers.
For this, "Thank you all, our Precious Customers", "Thank you Turkey", "Thank you World".

With kind regards...
Kemal DEMİRBAŞ
CEO